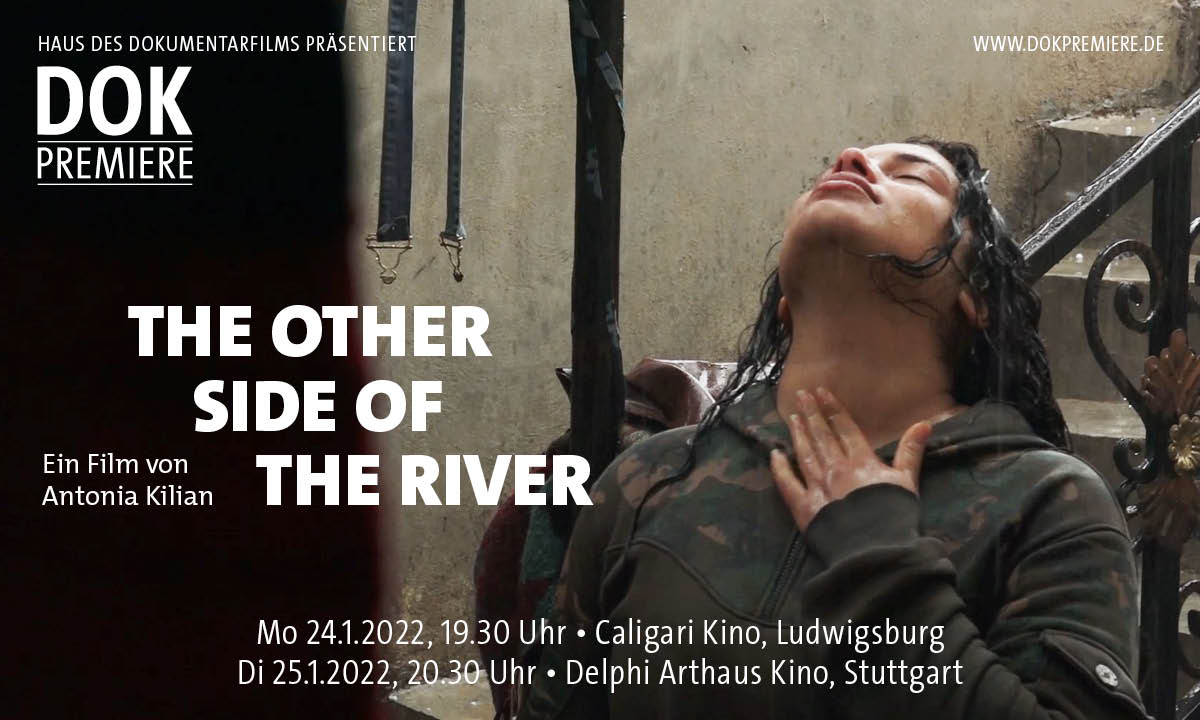 THE OTHER SIDE OF THE RIVER. Dokumentarfilm von Antonia Kilian
Die 19-jährige Hala entkommt einer arrangierten Ehe, um bei einer kurdischen Frauenverteidigungseinheit ein neues Zuhause zu finden. Für ihre Mitstreiterinnen ist der Feind nicht nur der IS, sondern das Patriarchat. Hala widmet sich dem Versprechen, nicht nur mehr Frauen, sondern auch ihre Schwestern um jeden Preis zu befreien. Doch gibt es in Halas Leben noch Platz für Freiheit und sogar Liebe, wenn ihre Mission alles vereinnahmt?
Das Haus des Dokumentarfilms (HDF) präsentiert in Kooperation mit JIP Film und Verleih, Doppelplussultra Filmproduktion, Pink Shadow Films, Arthaus Filmtheater Stuttgart und Kinokult Ludwigsburg die DOK Premiere von THE OTHER SIDE OF THE RIVER in Anwesenheit der Regisseurin Antonia Kilian. Durch Abend und Filmgespräch führen Dr. Kay Hoffmann (Ludwigsburg) und Goggo Gensch (Stuttgart) vom HDF.
Infos zu den geltenden Corona-Regelungen finden Sie auf der jeweiligen Kino-Seite.
Credits THE OTHER SIDE OF THE RIVER
Regie: Antonia Kilian. Produziert von Doppelplusultra Filmproduktion & Pink Shadow Films. Im Verleih von JIP Film und Verleih. 
Weiterführende Informationen